Spagetti Junction, is a trail intersection,  when I post I never like to explain exactly where anything is, I do this because if you are reading this and want to see it, I want you to research and take the time to go find these places yourself, if I said exactly where things are, its a nasty habit of people to go and take these items because it looks good on their front lawn.  So I am caught between trying to show people there is history out there, where walkings, driving or hiking is also part of the experience.  This trip my wife Samantha and I took Jack, we tend to take Jack everywhere we can, he is a Papillon Dog, and when you get this little 10 pound guy in the backcountry there is no stopping him.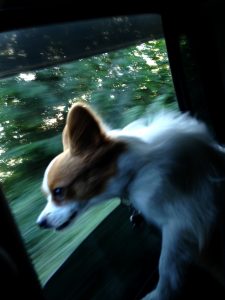 Two trails cross at Spagetti Junction,but those two trails take you to so many other trails, and almost on any trail here you can find the history if you look. Up one trail we cam across old pieces of a stove.
Continuing on we crossed paths with a few other inter-connecting trails, some have hills some do not, some though pass by waterfalls and some are just flat and straight.
There are lots of signs of previous history here, cables and even places where they are still attached to trees.
And every now and again you come across something that can be worrisome, so you check it out.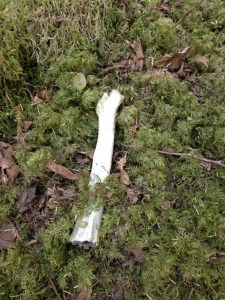 And there is always the inevitable what was this item.